Engagement Photos
Just by following this simple steps you will have a stress free and fun engagement photos. Finally your big things checked off your wedding planning list. And you are ready for the fun part. Your engagement photos! I'm often asked one question; " Hey George is there advice you could give me for our engagement session?" YES, I do have a ton of them! Make sure you have your notepad ready, you'll want to make sure you remember these tips.
Outfits
Number one questions I get is what should we wear. I highly recommend that you'll bring 2 outfits. 1 will be fancy and 1 casual. I usually starting with a fancy one first. The reason for that is you really don't want to spend the whole day in your heels, right? It will be really good feeling to take them off and jump into something more comfortable. Try to stay away for super saturated/bright colours and patterns. I suggest this by the following reasons. Patterns can be very distracting, taking away the attention from the persons in front of the camera. Very bright colours can cast a colour of whatever colour you wearing onto your skin. You really don't want your chin to be pink or blue! You will want to look your best, while your outfits will compliment your photos.
Location
You can always ask for my favourite locations list. Try to remember is there a special place that means a lot to you? Where do you like to spend time with your fiancé? Is it Cafes? Or maybe South Pointe Park? Wynwood? The reason you hired me was to taking epic photos of your special story! I want to be in a place that's a part of your story. Don't have a special place? I always have place I can recommend.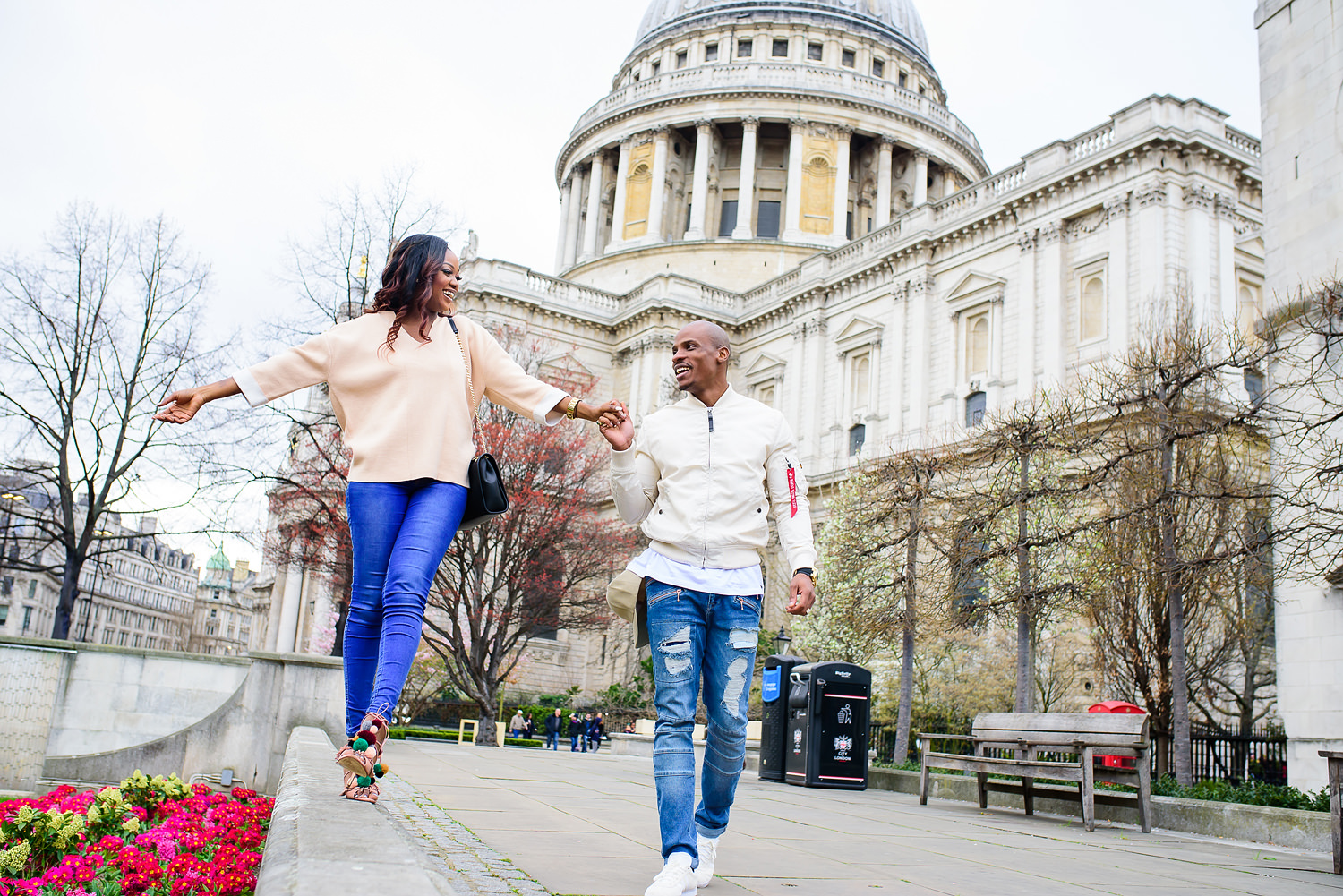 Relax, really!
Shake the stress away! I want to photograph who you really are so have fun. If you feel that you are posing too much or need a minute to shake it out, just tell me. The engagement session is for me to get to know you better. I want you to have fun, laugh, run, kiss, bite, smell each other and be flirty! Pretend that you having a date and there is no one around you.